Google Plus is probably one of the most under-utilized platforms for marketing. A lot of business owners and website owners tend to use only Facebook for marketing. This is a mistake, and there are a few tips that can help you with marketing via Google Plus. With that said, here are seven Google Plus marketing tips.
1. Personalize Google Plus- The first thing you want to do is make your Google Plus profile represent your brand, and then you can start marketing on Google Plus. Make sure your about page stand out and direct your viewers to your website. You want to do three things, with one being accurately describing your business, write your description in a way that shows people what you are as a business and makes sure you include a call to action somewhere within your profile. A well-written profile description can make all the difference in the world.
2. Create A Relevant Community- Next, you want to build a community around your Google Plus profile, but you want to make sure the community you're building is relevant to your niche. The best way to build a community is to do a search on Google Plus, and you want to search for people who have mentioned your business or something related to your niche. Another way to build a community is to use Facebook to find people discussing your niche or business and then connect with them via Facebook and then ask them to follow you on Google Plus. Before you know it, you will have a large following on Google Plus, and they will be relevant to your niche.
3. Post Regularly- to have success with marketing on Google Plus; you will want to post regularly because you will lose followers if you don't. There are automation tools to help you with the content flow, and when you notice people sharing your unique content, you will want to interact with them. You can interact with them by leaving a comment or giving them a +1 because this will show that you appreciate them sharing your content. The more you interact with others, and the more you post, the more your content will get shared, and you will increase your sales, lead generation efforts and much more.
4. Include Photos- A lot of people who use Google Plus don't make good use of photos, and they may only add a photo now and then. If you want to grab the attention of your followers, then use photos frequently, especially photos of facts and figures that relate to your business and niche because people love looking at those kinds of photos. Make sure to encourage followers to share the photos because this will increase visibility.
5. Use Polls- Create polls for your audience to take because this will help you get to know them and what they would like to see from your business. The more information you gather from your audience, the more ideas you will come up with when the time comes to create new products and new services, or you can tweak your current products and services. Make your polls fun to take because this will increase your chances of getting more responses and people will be more inclined to share them with people they know.
6. Hangouts Come In Handy- If you want to be successful with Google Plus marketing, then you need to be willing to communicate with your audience, and the best way to contact them is via Google+ Hangouts. About 1-2 times per week, you can use Hangouts, but make sure you stick to one theme/topic and close each session with a call to action. The call to action doesn't have to be directing people to buy something or anything like that, as you can simply direct people to follow you on Facebook and other social media platforms, but one out of five sessions should include a call to action to buy something.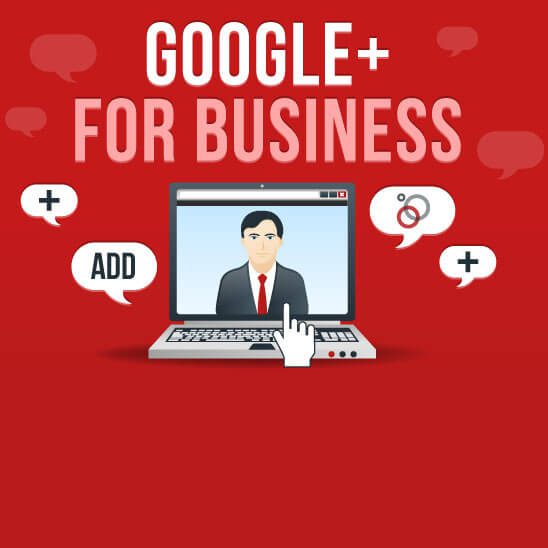 7. Engage With Influencers- Influencers are those who have a lot of clout on Google Plus. Believe it or not, many influencers are always looking for opportunities to connect with others, so reach out to a few and see if they will spread the word about your business or products you're selling or even about your Google Plus profile. Sure, a few may say no, but all it takes is one person to say yes, and you could end up having a tremendous amount of success.
If you don't have a Google Plus account, then you're missing out. Start one as soon as possible and then implement the above tips. If you struggle with Google Plus marketing, T then feel free to hire a professional SEO Expert that specialized in Google Plus marketing or has to experience with it.